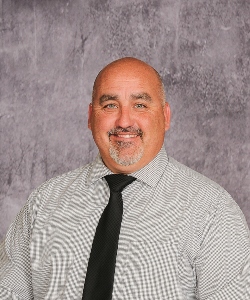 Mr. Jamie Hill
931-467-3276
My name is Jamie Hill, and I was born and raised in the Pelham community. I have been married to my wife, Leslie, for twenty years. We have two wonderful kids, a girl and a boy. Kallie is presently attending MTSU, where she is working on getting a degree in Speech Pathology. Bailey is currently a senior at Grundy County High School. As a family, we enjoy traveling and spending time at the baseball field. I have been an avid Cleveland Browns fan since 1988, and I enjoy following the University of Tennessee Knoxville (All Sports).
My education journey began here at Pelham Elementary. After 8th grade promotion, I attended Grundy County High School for four years and was part of the last graduating class at the old high school. Once I graduated high school, I attended Chattanooga State for a year before transferring to Middle Tennessee State University. I received my Bachelor's Degree in Elementary Education from MTSU and later received my Master's Degree in Instructional Leadership from Tennessee Tech University.
My teaching career began at North Elementary, where I took an interim leave position teaching 7th and 8th ELA and Science. My first official position was teaching 1st grade at Tracy City Elementary. I continued teaching at TCE for six years, where I taught 5th-8th grade. While working on my master's, one of the professors in my program told the class that getting that degree would open doors to our educational career that we never would expect. Little did I know, doors opened for me the year after receiving my master's.
After six wonderful years at Tracy City Elementary, I became the principal at Coalmont Elementary. I spent three years at Coalmont, where I worked with an amazing staff and wonderful students before being asked to go to the Central Office as Director of Curriculum and Instruction for PreK-6th. In the spring of 2015, I had the opportunity and pleasure to begin serving as principal of Pelham, my hometown school.